Do you want to watch Netflix (U.S. and other overseas versions), Hulu (U.S.) and BBC iPlayer (U.K.) on your TV but don't have a Smart TV?  No worries, just follow this step-by-step guide and you will can get all of these on your 'dumb' TV and also ungeoblock all of the above plus many more overseas streaming channels.  
This trick is worthwhile, no matter which country you are in, to unblock over 200 streaming video and music channels from around the globe . 
As long as  your TV has HDMI then you can turn your TV into a Smart TV.  This page is a step-by-step guide to buying the right technology, unblocking the apps for Netflix, Hulu, BCC iPlayer and more so you can install apps and start streaming  video to your older TV. You must also have Wi-Fi enabled internet at home.
Step 1 – make sure you have HDMI input on your TV
First, make sure your television has a HDMI video input (if you don't have this, this guide can't help you, but you might want to search this site for a step by step guide to unblock your iPhone, iPad or Android device instead).
A HDMI input looks like this: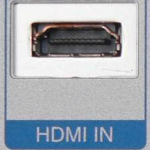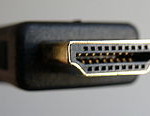 It's will be handy for a later step if you also have a USB plug in your TV but this is not essential.
Step 2 – buy a cheap Android streaming stick or Windows stick
Yes you will have to buy some stuff. Don't worry, it's not very expensive and trust me, I've got a Smart TV and an Android streaming stick and the streaming stick is much better than the so-called "smart" software in a Smart TV.  Alternatively, you can buy an Intel Compute Stick and get a tiny fully functioning Windows computer on a stick.
The best Android streaming sticks for unlocking Netflix, Hulu, BBC iPlayer and more (remember, that is the end goal of this guide) are the Rikomagic series.  Start with the Rikomagic 802IV which runs Android (to install Netflix apps etc), has a quad core processor, built-in Wi-Fi, bluetooth and usually comes bundled with USB cable, short HDMI cable and power adapter and is suitable for streaming high definition video.
If you want to spend a a little bit more and stick with the familiar Windows interface, buy an Intel Compute Stick which is a tiny fully functioning Windows PC made by Intel.  The Compute Stick currently comes with Windows 8.1 but you can upgrade to Windows 10 for free.
Do not buy a Google Chromecast stick instead as it will not work for Netflix outside of the USA and you can't fix it.
Streaming stick work by plugging directly into your television's HDMI port and these mini computers are powered by USB (either a USB port on your TV or through the supplied USB power pack). You control the streaming stick on your television screen using a mini-wireless keyboard (and/or your Android phone.
I bought both an Android and Intel mini PC on eBay.  While you are there, you may wish to buy a mini wireless keyboard and SD card for extra storage.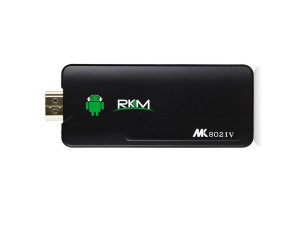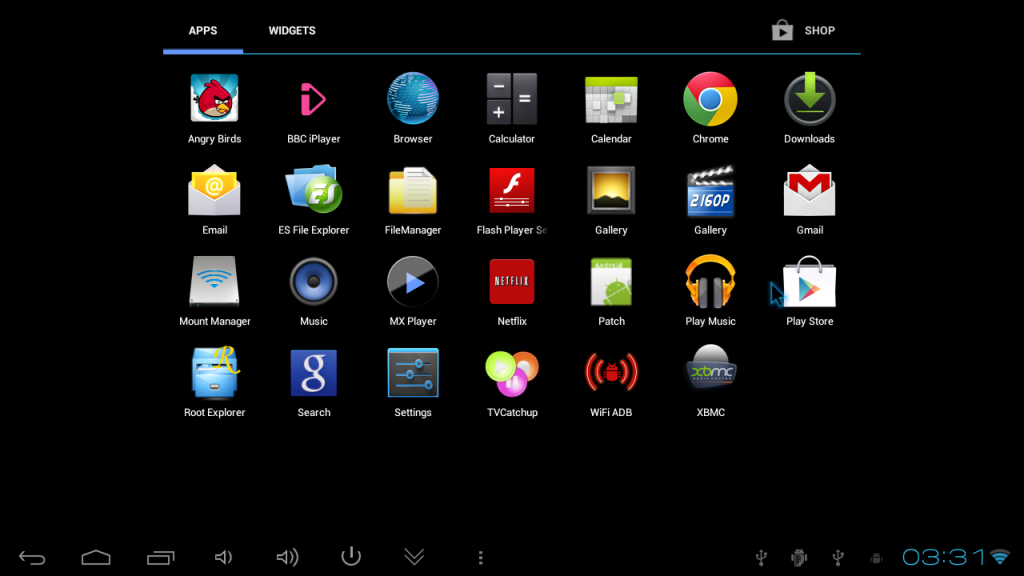 Step 3 – sign up for an unblocking service to bypass and circumvent geoblocks 
(You're going to have to wait until your streaming stick arrives in the post so bookmark this page and come back once you have installed your stick and connected it to your Wi-Fi).
This is an essential step if you live outside the USA (or outside the UK for BBC iPlayer).  Not only will this unblocking service get access to Netflix (subscription), Hulu and BBC iPlayer, it will unblock access to over 175 other streaming video and music services around the globe.
Don't worry, you can try a seven day free trial (without credit card) to check first that it works for you.  This service tricks the streaming siteslike Netflix that you are located in the correct country and bypass the geoblocks.
Get started on the free seven day Unlocator trial by clicking here.
Step 4 – install Netflix, Hulu and BBC iPlayer on your Android streaming stick 
The Unlocator site has step-by-step instructions to unblock your Android device to access overseas streaming services. You should first follow the specific Android instructions by clicking here but I also strongly recommend you also follow the instructions for your internet router (the router is the device that connects your house to the internet).
If you chose the Windows stick, follow the Windows instructions or, better yet, follow the instructions for your internet router.  Once set up, simply browse to the Netflix site on your Windows stick and start watching the better U.S. library
Enjoy your streaming movies, television and music! 
Now your have access to thousands of streaming movies and televisions shows, I strongly suggest you get yourself an internet service plan that has unlimited data.  If you are in Australia, check out this iPrimus unlimited plan with $100 cash back.